Web Development
While we've continually expanded our organizational capabilities into new frontiers of tech, we still remain expert web developers. Across both front end and back end we can offer
unparalleled expertise and, you'll be glad to know, excellent value for money.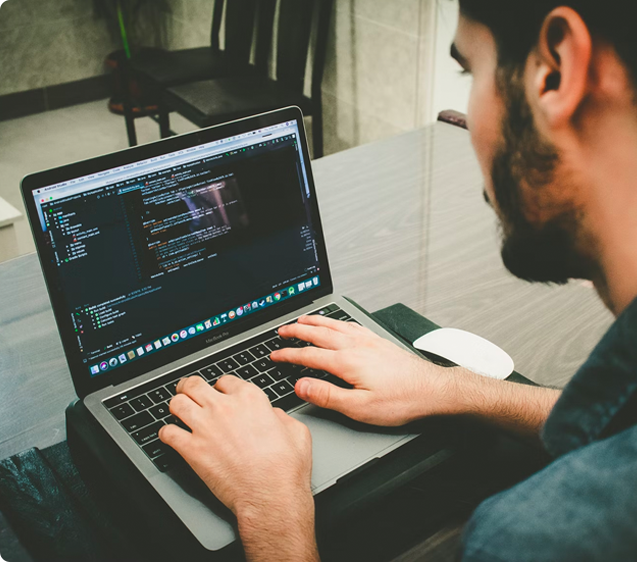 Codezilla Web Development
We've painstakingly built up our reputation from scratch by consistently delivering high quality work for our clients. On time, within budget and with a smile.
Web development expertise
public
Front End Development
Quality front end development can play a decisive role in whether a business appeals to its target audience. Our front end development expertise ensures the final product looks great, feels great and
helps promote your brand
shopping_cart
Back End Development
Without an effective and efficient back end platform your website won't perform as needed. The back end is the foundation of a good website or app and without it your project will likely end up being a failure. Our backend team will ensure reliable database interactions and calculations, high performance and ease of long-term use.
code
Data Management
We can manage data efficiently and ensure compliance with major regulations such as GDPR. We are
experienced and knowledgeable in all aspects of data processing from databases, to data in transit, data
at rest and data in media formats.
laptop_mac
End-to-End Security
Security and resilience are top priorities for us. We follow industry best practices to ensure your website is free of vulnerabilities that could harm your customers and your brand reputation.
apartment
Enterprise Web Development
We have instantly deployable, experienced resources that can aid any enterprise project. Whether it relates to web, mobile, cloud, security or performance we can assist in development, testing and management.
code
Custom Development
With custom web development, we can create a fast-loading website that is free of unwanted bloats. With this approach, we can integrate functionalities right into your website instead of using plugins or add-ons.
Our tech stack
Start a project with us, or grow your team with us? The choice is yours.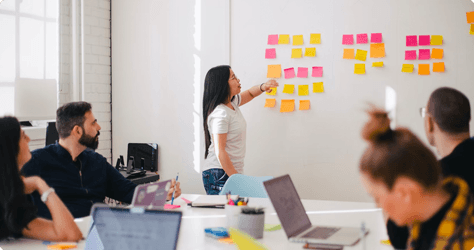 Project based engagement
We can come in and work on a project basis with you. We'll provide a full analysis and estimate of costs, timeframes and skills required, and then work to those deadlines and budgets reliably. Whether it's a web, mobile, cloud or UI/UX project you won't find a more trustworthy partner anywhere else.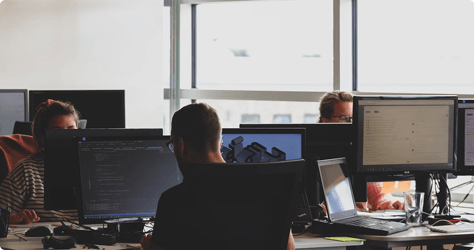 Dedicated development teams
We can spin up highly skilled dedicated teams to expand your capacity over the short, medium or long term. Whether you need dedicated external help on a big new feature development, or permanent outsourced development resource, we can provide the right people with the right experience.
Codezilla Web Development
Web Development Projects
Frequently Asked Questions
What are the major steps you follow while developing a website?
Our firm firmly believes in the power of careful processes while developing a website. The core steps which we follow are information gathering, planning, design, content writing and assembly, coding, testing review and launch and maintenance.
Will you integrate third party apps, extensions, etc. to the website if needed?
Yes, we do integrate third-party extensions that can be integrated with mobile applications, but it requires customisation which is a paid service. The integration must be present on your website and you must provide us with the detailed documentation and wireframe of the third-party module.
Can an existing site be revamped?
Yes we can revamp an existing website for you as per your goals and objectives.
Will you create a custom design, or customise a ready-made theme or template?
As per our clients' requirements we create custom designs that convert their ideas and concepts into digital reality. However, we can customise a ready made theme or template if required as it all depends on the client's requirement.
Who will own the code/fonts/design/domain/etc.?
The product owner (Client) will own the code/ fronts/ design/ domain etc.
Will you provide any warranty/maintenance services when the work is completed?
Yes we do provide maintenance service when the work is completed – we provide support for 3 months after completion. However sometimes this can vary depending on the documentation which is done at the start of the project.
Our representative contacts you within 24 hours
We collect all the necessary requirements from you
We suggest a few design concepts to choose from
The team of analysts and developers prepare estimation
We keep confidentiality with all of our clients by signing NDA
Call us now +91 73149 45411 or email hello@codezilla.io